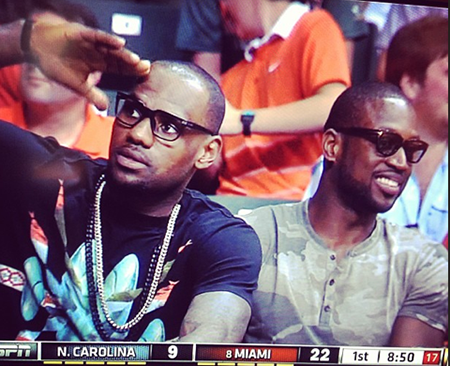 The upstart Miami Hurricanes basketball team throttled the visiting North Carolina Tar Heels on Saturday by a score of 87-61.
Two of the fans in attendance to witness the beatdown were Miami Heat stars LeBron James and Dwyane Wade.
The city of Miami is witnessing some spectacular basketball right now. The Hurricanes (19-3) are currently ranked in the top 10 in the latest college basketball polls and the Heat have the best record in the Eastern Conference (33-14).
Wade and James will be back on the floor on Sunday when they play host to Kobe Bryant and the Lakers.