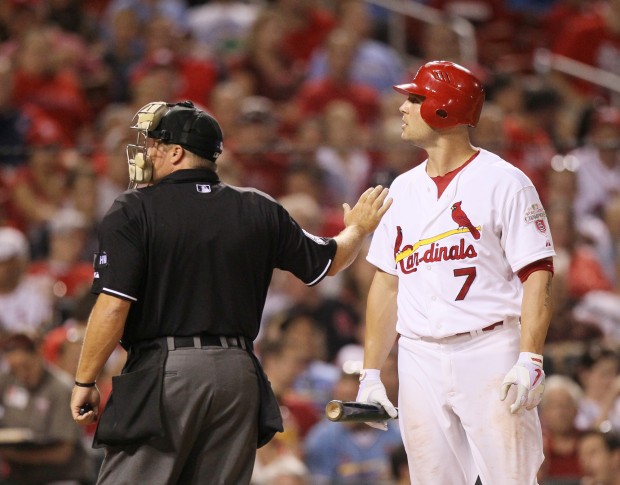 Eric Bogard, the teenager busted for pointing a green laser from a Busch Stadium suite at San Francisco Giants pitcher Shane Loux during the seventh inning of a game on Aug. 5, has been handed down his punishment after pleading guilty in municipal court last month.
He has been sentenced to serve six months on probation, complete 20 hours of community service, and pay the Cardinals $500 in reimbursement costs. If Bogard remains on good behavior between now and June, his arrest record would become accessible ontly to law enforcement.
Bogard's attorney, Joel Shwartz, had this to say following the resolution of the case:
"Mr. Bogard regrets his behavior and he wasn't the one who actually did most of the harassing nor disturbing the peace with the laser," Schwartz said, without naming names. "It was the young man who brought the laser and disposed of it, which was not Bogard."
Schwartz went on to admit that his client was indeed the one who pointed the laser onto the field, though.
Marie Glancy, the contact person of the suite, was said to be "uncooperative" during the police investigation after officers found several teens and unauthorized containers of alcohol in the suite alongside Bogard at the the time of the incident.
Glancy resigned from her executive position at Mercy Health just five days later.
Via
St. Louis Post Dispatch
.