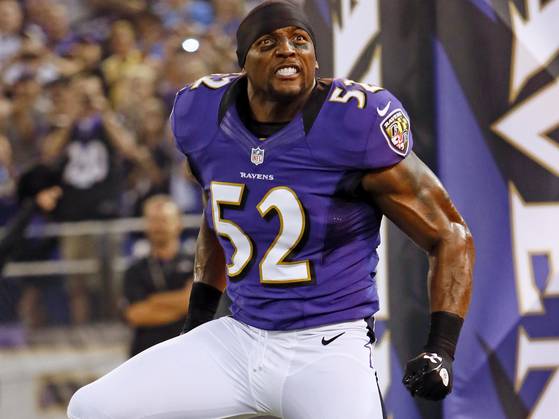 On Wednesday, news broke that Baltimore Ravens All-Pro linebacker Ray Lewis will retire at season's end after a 17-year NFL career.
On Thursday morning,
Sports Illustrated is
reporting
that the Hall of Fame-bound Lewis is close to inking a multi-year contract with ESPN to serve as a football analyst. However, no official announcement will be made until the conclusion of Baltimore's playoff run.
According to the report, Lewis is slated to have a significant role on Monday Night Countdown, as well as other platforms, including ESPN Radio. A spokesperson for ESPN declined to comment after a request from SI on Thursday.
Apparently, this agreement is something that has been in the works for a while now. Lewis and his representatives from William Morris Endeavor reportedly met with several broadcast networks throughout the season to try and find the best deal.
The 13-time Pro Bowler has accumulated 2,050 tackles and 41.5 sacks in his NFL career at the time of this post. Lewis is known for his display of intensity and motivational spirit before and during games.