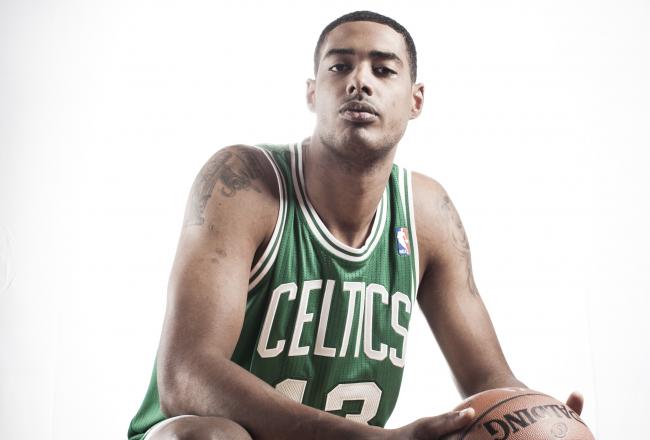 Boston Celtics big man Fab Melo may want to keep a closer look at what lies ahead. No, I'm not referring to his future in the NBA, but rather hotel passageways instead.
From
WEEI
:
A strange and frustrating start to the season got a little more bizarre on Wednesday when Celtics rookie Fab Melo was brought to Boston to get examined for a concussion he says was the result of running into a hotel door while playing for the D-League Maine Red Claws.
Wait, what?
So, to recap: Melo allegedly suffered a concussion after strolling into a hotel door and then traveled to Boston on Wednesday to receive medical attention.
Despite his run-in with the door, Melo has actually fared quite well in the D-League. On Dec. 22, he recorded a triple-double after grabbing 16 rebounds, netting 15 points, and blocking 14 shots. He followed that performance with a 32-point effort in the very next game.
Barring another freak accident, it appears as though the former Syracuse Orange is well on his way to making a return to the big show.