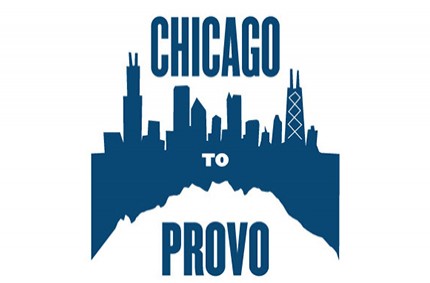 A pair of BYU basketball fans are going to great lengths to impress the nation's No. 2 recruit, Jabari Parker, this weekend. The diehard supporters, Greg Welch and Tony Brown, have printed over 6,000 t-shirts to be handed out before BYU's game against Cal State Northridge on Saturday. The shirts read "Chicago to Provo" and are an attempt to help lure Parker from Chicago Simeon Career Academy to the Cougars' campus next season. The shirts were funded by more than 200 donations to the website
CougarBoard.com
.
"I have a Twitter account, a few blogs like any crazy fan has these days, and the community I'm involved with thought, 'What can we do to roll out the red carpet for him?' " said Welch, who attended BYU and now lives in Iowa. " 'What can we do to add to the excitement when he is here?' Our goal is for there to be electricity in the building and (Saturday) night is a special environment."
Parker, who arrived at BYU for his official visit on Friday and is expected to be in attendance for Saturday's game as well, is expected to commit in December or January. His list of schools to choose from also include Duke, Florida, Michigan State, and Stanford. BYU is widely considered as the darkhorse to land the talented forward.
"We're not looking to compare ourselves to Duke. I graduated 10 years ago. The Marriott Center holds 20,000 people; 7-8,000 can be students. It's a different atmosphere than Duke's Cameron Indoor. We just hope to put our best foot forward. We hope he feels we appreciate what he's done and accomplished as a player."
This story provides further proof that folks take their recruiting seriously in college athletics. Whether or not making thousands of customized shirts seals the deal or not remains to be seen, but it's an honest attempt nonetheless.
Via
ESPN Chicago
.