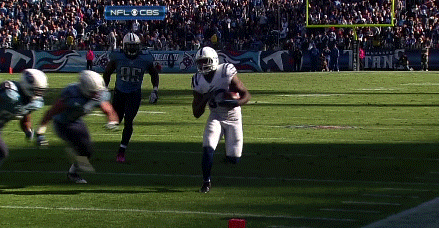 Have you ever wondered what it would look like to launch yourself from the 5-yard line and extend and torque your body in such a way that you narrowly land inside the pylon for a game-winning touchdown?
Yeah, here's what that would look like. And it helped the Colts win in overtime over the Tennessee Titans, 19-13.
Watch as Indianapolis Colts running back Vick Ballard punches the ball in for the game's decisive score using a ridiculous corkscrew method to do so.
Via
Bleacher Report
.