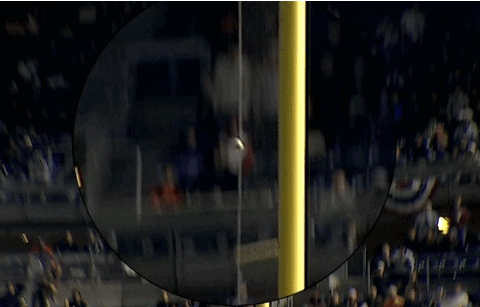 The New York Yankees and Baltimore Orioles duked it out in a winner-take-all affair Friday night at Yankee Stadium. The victor of the game advanced on for the right to play in the ALCS. The loser, however, was eliminated and must partake in the rest of the MLB postseason from the comforts of their homes.
It goes without saying, but every play is crucial in this type of situation. During the sixth inning, Baltimore outfielder Nate McLouth barely misses a game-tying home run when the umpires rule that his batted ball just misses the right-field foul pole. The umpires converge, look at the replay, and then uphold the call. But upon further review, it looks as though the ball may have actually nicked the pole and thus, should have tied the game at one.
What do you think?
Update:
As fate would have it the Yankees went on to win, 3-1, to win the series and eliminate the Orioles from the playoffs.
GIF courtesy of the Bleacher Report.